Don and Lynda Carroll
Realtors™
East Hawaii, Big Island
There's no place like Puna!
Puna Realty provides a FREE Search to help you find your Dream Property! Choose from a Basic or Map Search.
Welcome to Puna…..Welcome HOME! Don & Lynda who are both licensed Brokers have a combined 50 years of Real Estate experience. We would like to help connect you with your home in
East Hawaii! We look forward to serving you with Honesty & Aloha.
Call us: Office 808.965.5533
Don's cell: 808.557.8717
Lynda's cell: 808.557.8733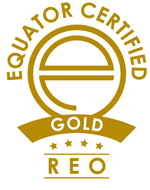 About Don and Lynda
Don and Lynda live, work and play in the District of Puna and are based in Pahoa, Hawaii 96778. Don and Lynda live in Leilani Estates.
Don and Lynda work as a Team and enjoy marketing property for sale on the Big Island of Hawaii. Experienced Brokers, Lynda and Don are happy to talk with you about your Hawaii property and to discuss the possible sale without obligation. The Carroll's have lots of experience in buying and selling and selling their own properties both in the Hawaiian Islands and the mainland. Don and Lynda are also available to help you purchase property.
Team Carroll is Professional, honest and seeks to provide a friendly service with the highest integrity and Aloha.